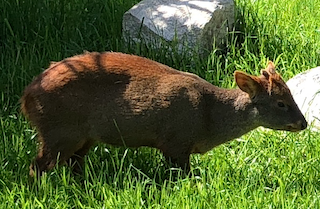 Welcome to AS47689 & AS210761
Just prosumer networking nerds making connectivity for us, our friends, and our community.
Operated by Pudu, LLC.

AS47689 and AS210761 are different networks that are, occasionally, interconnected for testing or research.
AS47689
This is the primary AS that is run as close as possible to a modern Internet network with proper security, filtering, and uptime standards. The core router is located in the downtown Seattle Westin building, with additional sites in Frankfurt and metropolitan Kansas City.
AS47689 appears on the following Internet exchanges and is open for peering. (Route servers are preferred but direct sessions are fine.)
Exchange Points
AS47689 learn communities

1000 - Internet Exchange Points

1010 - SeattleIX
1020 - LocIX
1030 - FogIXP
1050 - KleyReX
1060 - MICE Minnesota

2000 - Transit uplinks

2010 - doof.net
2016 - Hurricane Electric (Seattle)
2030 - iFog
2035 - Arelion (Frankfurt)
2040 - NCryptD
2050 - meerfarbig
2065 - Arelion (N. KC)
2066 - Hurricane Electric (Mpls)

7000 - RPKI status

7000 - Valid
7001 - Not found
7666 - Invalid (filtered)

Operated Subnets
IPv4:

64.187.208.0/23

|

91.193.114.0/24

|

44.31.59.0/24


IPv6:

2a06:a340::/29

|

2a06:a005:a18::/45

|

2001:67c:81c::/48

|

2001:67c:b90::/48




announced for or borrowed from

others

---

PeeringDB | BGP HE | BGP.Tools
AS210761
This AS doesn't appear on any Internet exchanges and does not peer. It carries IPv6 traffic, with AS47689 usually (but not always) as one of its upstreams.

Pudu, LLC
Seattle, Washington